The University of Toronto Press is pleased to welcome the new Journal of Canadian Studies co-editors Elaine Coburn and Andrea A. Davis!
Elaine Coburn is Associate Professor, International Studies at York University's bilingual Glendon College. In addition, through the Faculty of Graduate Studies, she is a member of the Department of Sociology and the Gender, Feminist and Women' Studies programs, both at York University. Elaine holds a PhD in sociology from Stanford University, and a BA in Sociology and Canadian Studies from the University of Toronto. She previously worked as a researcher associated with the Centre d'analyse et d'intervention sociologiques (CADIS) at the École des Hautes Études en Sciences Sociales in Paris, France, and Assistant Professor at the American University of Paris. Her research interests include neoliberal forms of globalization, struggles for social justice and social theory, especially socialist feminist, Indigenous and anti-racist perspectives.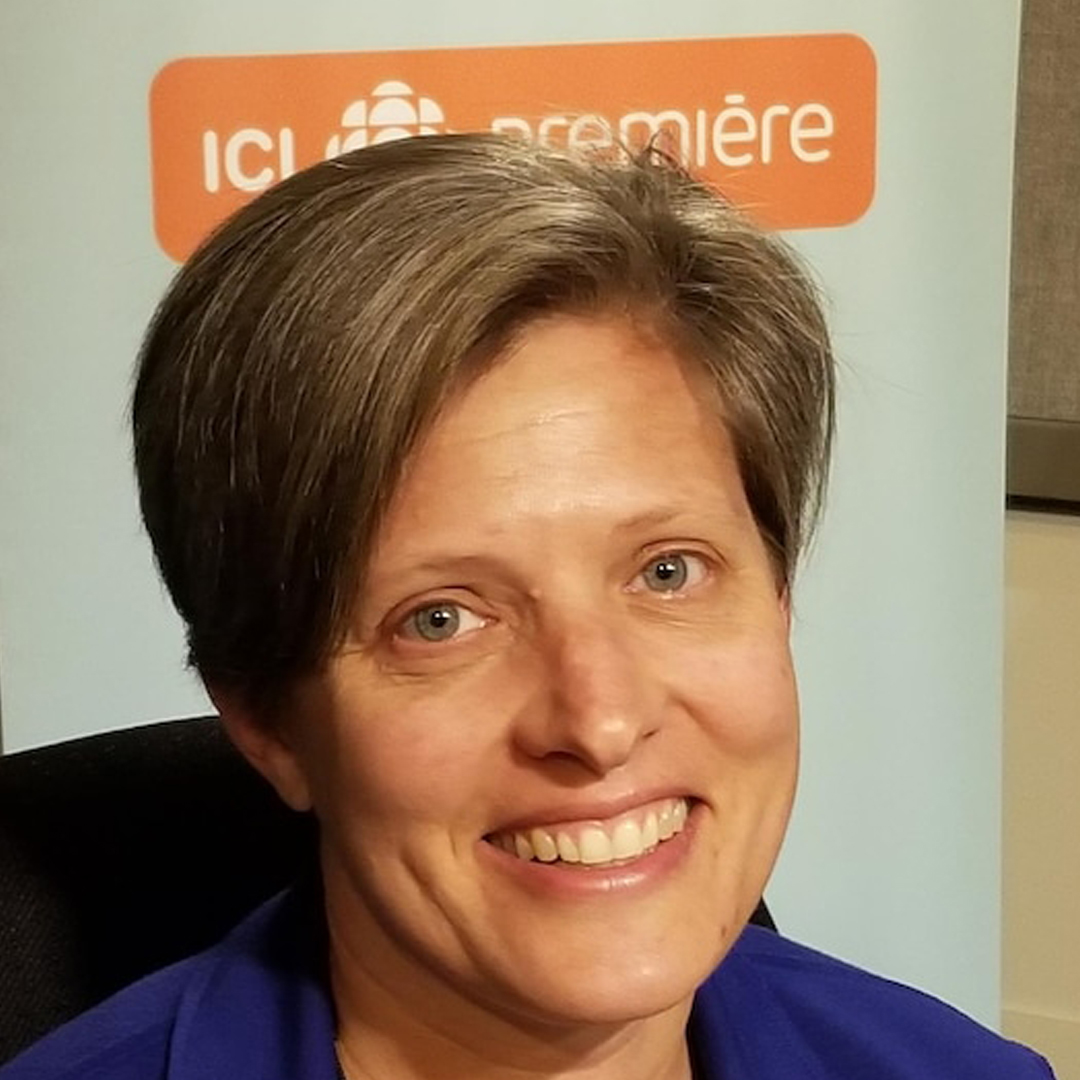 Q: Why did you initially become involved with the Journal of Canadian Studies?
The Journal of Canadian Studies is interdisciplinary and French-English bilingual, both attractive qualities given my own interdisciplinary tendencies across a range of social sciences and more recently political philosophy and also, given my desire to continue to engage with both francophone and anglophone intellectual traditions.
The specific attraction of the editorship is that Andrea Davis had the idea of co-editing the journal. We share some critical values, including strong commitments to opening up scholarship to voices that have not been heard enough, especially on their own terms, not least the voices of Black and Indigenous scholars. We both value good writing, and rigorous intellectual argument. And we have some distinct, complementary strengths, not least that my background is in the social sciences and Andrea's disciplinary skills lie in the humanities.
Q: What is your favourite aspect about being an editor?
I have held a number of very intensive editorial positions, in Canada and France, prior to this position and there are several aspects of editing that I really appreciate. Notably, this includes bringing in necessary, new voices and creating scholarly space for their ideas; and relatedly, helping to foreground conversations that are important for our times, notably with respect to race equity, Indigenous resurgence, and climate change. I enjoy identifying and supporting exciting young intellectuals in their first publications; and I have always learned a lot about conversations across different disciplines through the reviewing process—reading a wide range of manuscripts is in itself intellectually stimulating and interesting. Offering concrete, constructive critique to scholars is also very important to me, whether a specific manuscript is publishable at the time we receive it, or not.
Q: What are you most looking forward to for the future of the Journal of Canadian Studies?
I look forward to welcoming rigorous traditional scholarship, both disciplinary and interdisciplinary, as well as voices that have too often been on the margins. This demands a very thorough thinking through: what does Canadian Studies mean at a time when Canada is undergoing a very serious and necessary reckoning with genocide against Indigenous peoples, with race inequities, especially anti-Black racisms, and the existential crisis of climate change? What about long histories of struggle against unjust inequalities?
And I look forward to collaborating with Andrea and with the editorial board, which has carried the journal through the transition to new editors and been very supportive, as well as all those at UTP who have been so helpful as Andrea and I learn about the journal!
---
Andrea A. Davis is an Associate Professor in the Department of Humanities and Special Advisor on the Faculty of Liberal Arts & Professional Studies' Anti-Black Racism Strategy. She teaches and supervises in literatures and cultures of the Black Americas and holds cross-appointments in the graduate programs in English; Interdisciplinary Studies; Gender, Feminist and Women's Studies; and Social and Political Thought. She is the author of Horizon, Sea, Sound: Caribbean and African Women's Cultural Critiques of Nation, soon to be released by Northwestern University Press.
Q: Why did you initially become involved with the Journal of Canadian Studies?
I am, first of all, a proud contributor to the Journal of Canadian Studies and as an interdisciplinary humanities scholar, I have long valued the commitment to interdisciplinary scholarship that is central to the journal's mandate. As a scholar working in the field of Black Canada, I also deeply appreciate the journal's focus on Canada as a site of ongoing and critical new research. The opportunity that the co-editorship offers not only to bring Black Canadian and Indigenous Studies into more robust conversation with something more widely understood as Canadian Studies, but also to intervene into and interrupt prevailing ideas of what Canadian Studies might look like and do is what ultimately drew me to the co-editorship. To take on this role with Elaine Coburn as a partner and co-resistor genuinely seeking to transform Canadian scholarship and the academy is really a gift.
Q: What is your favourite aspect about being an editor?
I enjoy the opportunity that being an editor provides to engage meaningfully with a wide range of scholarly ideas across disciplines, to be exposed to a broad cross-section of Canadian scholarly debates, and be at the fore front of identifying new directions. Supporting the work of graduate students and emerging scholars, especially racialized scholars who face unique challenges, is also very important to me. These are the scholars doing some of the most original, innovative and boundary-bending work, and I want to create the kind of space where they are invited to speak their own truths in their own way, knowing that they will be supported through the peer-review process in order to produce the best work possible.
Q: What are you most looking forward to for the future of the Journal of Canadian Studies?
I look forward very much to working with Elaine, the editorial board and University of Toronto Press to build on the existing strengths of the Journal of Canadian Studies—to continue to position JCS as the premier interdisciplinary and bilingual journal in Canadian Studies attracting scholarship of the highest quality and encouraging robust intellectual debates within and across disciplines. This is a really exciting time for Canadian scholarship. As universities develop and strengthen programs in Black and Indigenous Studies and take on the concerns of the global climate catastrophe—all responses to the deep crises of our times—Canadian scholarship will and must respond to these events. I see the JCS as being the space where scholars can congregate to think deeply together about these and other issues. I also see the JCS as positioning Canada as critical to global studies, centering Canada's relationship to the Caribbean, Latin America, Europe, Africa and the United States.
The Journal of Canadian Studies/Revue d'études canadiennes was the first Canadian Studies journal in the country. The journal has a long history of being deeply committed to interdisciplinary perspectives, bilingual presentation of research, and the scholarly study of Canada. The mandate of the JCS/REC is twofold: it aims to publish the best scholarship about Canadian history, culture and society, whether the researcher is junior or senior, living in Canada or abroad; and second, to serve as a vehicle for disseminating solid, original research about Canada. JCS continues to champion and advance the emergence and legitimacy of interdisciplinary research in Canada. Don't miss out on important news relating to the Journal of Canadian Studies. Sign up to receive emails with peeks inside new issues, tables of contents, calls for papers, editorial announcements and more!
The UTP Journals blog features guest posts from our authors. The opinions expressed in these posts may not necessarily represent those of UTP Journals and their clients.