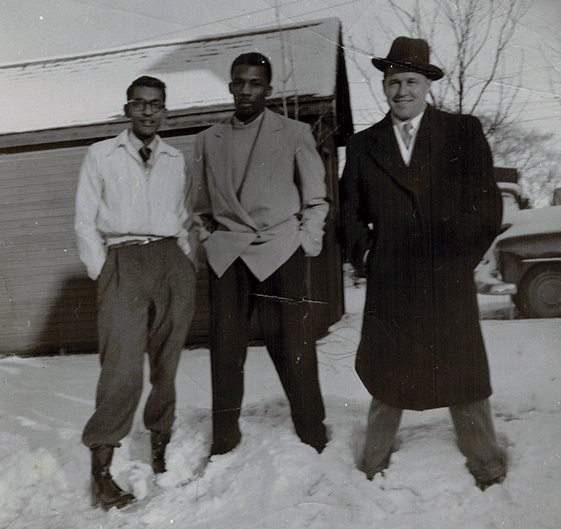 Written by guest blogger Heidi McKenzie.
I research and render through my art the lives of Indo-Caribbean indentured workers – my father's ancestors. This is a little-known history: approximately one million South Asians were shipped to the British colonies in order to fill the void of unwaged labour for the cash crops – largely sugar – when the British emancipated their African slaves in 1834. Half a million South Asians sailed to the Caribbean between 1838 and 1917. They took on the work and living conditions of the slaves. Technically Indians were not slaves, they had contracts to receive land or passage home after a multi-year indentureship and were paid a shilling per day. The colonial framework set up Indian indentured workers in direct competition with recently emancipated Blacks who were considered unsuitable for paid work on the plantations, which led to deep resentments. To further incite conflict, the British applied social darwinism and characterized the Blacks as uncivilized, whereas the Indians were cast as innately superior.
I continue to rewrite a larger memoir that sets in relief the counterpoint between my late father's beliefs, attitudes and experience of race and racism and my own. I have been surprised to find so much evidence that my father had indeed absorbed anti-Black sentiments. This is the axis around which my published reflection, "The Colour of Our Skin" pivots. My father was an academic, a scientist. My father was a gay rights activist. My father married an American white woman in 1957 when 98% of Americans were against mixed-race marriage. My father marched in Washington to protest the Vietnam war. My father was documented on video stating that his father was prejudiced against Blacks and that he sought to teach his children the equality of all human beings.
My father settled in Trinidad with his new bride after completing his MSc at UofT in 1960. They returned to Canada in 1961. I had always assumed that my mother couldn't adapt. In the same video interview of 1998 (which "resurfaced" last spring) my father revealed that he had hit a glass ceiling within a year of working for the Fisheries Department in Trinidad. He was next in line for promotion when a white British manager took him aside and told him that no Indian was ever going to be promoted to management.
During my recent quest to quantify the number of Indo-Caribbeans living in Canada as well as the number of Indo-Caribbeans who immigrated to Canada between 1962 and 2011 (the last census), I uncovered yet another little-known history, one which I am certain influenced both my grandfather and my father's anti-Black sentiments. Prior to and immediately following Trinidad and Tobago's independence, Black/Asian tensions resulted in blood riots that included murder and rape, and claimed nearly 200 lives, in nearby Guyana. There was a prevailing fear that this level of hostility would replicate itself in Trinidad. Although there was much friction and intimidation, there was no documented bloodshed attributed to race riots in Trinidad and Tobago. Sadly all too often the unspoken past continues to cast its shadows in the hearts and minds of my father's generation.
About the Author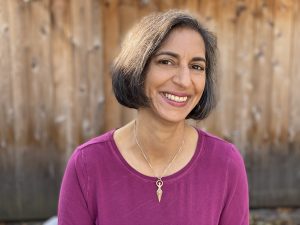 Heidi McKenzie is a Toronto-based ceramic artist. She graduated from Sheridan College in 2012 and subsequently completed her MFA in Curatorial Practice and Art Criticism at OCADU in 2014. Heidi's work seeks to reinvigorate modernism through abstraction and engages issues of race, identity, ancestry, migration and archive, as well as body and healing. Heidi is the recipient of numerous awards, including Emerging Artist Award at Toronto Artists Project (2011), Craft Ontario Awards (2017/2019), Best in Show Ontario Artists Association (2015), Best in Show, Toronto Potters Biennial at the Gardiner Museum (2021). Heidi has worked as an artist in residence in Denmark (2014), Hungary (2018), Indonesia (2013), Australia (2017) and Canada (2019) – most recently at Medalta in Medicine Hat, Alberta, where her multi-media solo exhibition, "Brick by Brick" has just been installed. Her work has been collected by the Department of Foreign Affairs, Canada; The Esplanade Art Gallery, Medicine Hat, Alberta, and Surrey Art Gallery, British Columbia. She serves on the Board of Directors of the National Council on the Education for the Ceramic Arts (NCECA).
Her essay, "The Colour of Our Skin" appears in TOPIA Volume 44.