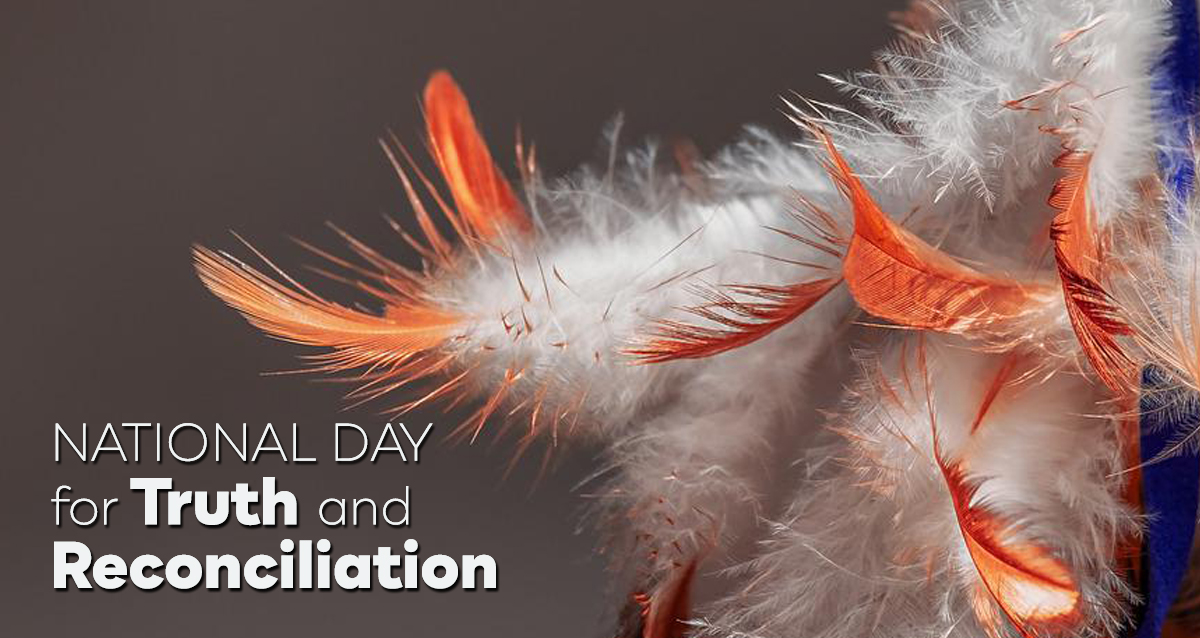 Canada commemorates September 30th as the National Day for Truth and Reconciliation, also recognized as Orange Shirt Day. This significant occasion aims to raise awareness about the historical and ongoing impacts of Canada's Indigenous residential school system.
In honour of this important day, we would like to highlight scholarly research from the University of Toronto Press (UTP) journals in Indigenous studies. This body of research covers a wide range of topics, including exploration of racism in the Canadian media, Indigenous petitioning during the World Wars, and the question of confidentiality and Residential School records.
Special Issues
UTP has additionally published several special journal issues that delve into a wide spectrum of subjects within Indigenous Studies, such as Indigenous Language Teaching, Learning, and Identities, Indigenous Cinema and Media in the Americas, and The Indigenous Eighteenth Century.
We also encourage you to read the following articles, curated from a wide range of our journals, that are #FreetoRead until September 30th.
---
Canadian Historical Review:
"Our Hearts and Brains Are Like Paper, We Never Forget": Indigenous Petitioning and the World Wars
Timothy Clarke
CHR 104.1, 2023
Canadian Journal of Communication:
Seal Hunts in Canada and on Twitter: Exploring the Tensions Between Indigenous Rights and Animal Rights with #Sealfie
Irena Knezevic, Julie Pasho, Kathy Dobson
CJC 43.3, 2018
Canadian Journal of Film Studies:
Inuit Visual and Sensate Sovereignty in Alethea Arnaquq-Baril's Angry Inuk
Julie Burelle
CJFS 29.1, 2020
Special Issue: Indigenous Cinema and Media in the Americas: Storytelling, Communities, and Sovereignties
Canadian Journal of Women and the Law:
What Do You Call an Indigenous Woman with a PhD in Law? Resisting the Subjugation of Indigenous Expertise in Legal Spheres
Danielle Lussier
CJWL 34.1, 2022
Canadian Modern Language Review:
Strategies and Methods for Anishinaabemowin Revitalization
Brock Pitawanakwat
CMLR 74.3, 2018
Special Issue: Second Special Issue on Indigenous Language Teaching, Learning, and Identities / Deuxième numéro spécial sur les langues autochtones : enseignement, apprentissage, identités
Canadian Theatre Review:
Rethinking the Practice and Performance of Indigenous Land Acknowledgement
Dylan Robinson, Kanonhsyonne Janice C. Hill, Armand Garnet Ruffo, Selena Couture, and Lisa Cooke Ravensbergen
CTR 177, 2019
Cartographica:
Spatial Data and (De)colonization: Incorporating Indigenous Data Sovereignty Principles into Cartographic Research
Annita Hetoevėhotohke'e Lucchesi
CARTO 55.3, 2020
Special Issue on Decolonizing the Map
Eighteenth-Century Fiction:
The Importance and Power of Indigenous Representation in Literature
Alexandria Tafoya
ECF 33.2, 2020–21
Special Issue: The Indigenous Eighteenth Century
Genocide Studies International:
Questions of Privacy and Confidentiality after Atrocity: Collecting and Retaining Records of the Residential School System in Canada
Tricia Logan
GSI 12.1, 2018
International Journal of Canadian Studies:
The Inuit's Offer to Canada's Black Governor General: Food, Power, and the Deconstruction of Lévi-Strauss' "Culinary Triangle"
Michael A. Robidoux, Aida Stratas
IJCS 60, 2022
Journal of Canadian Studies:
Framing, Suppression, and Colonial Policing Redux in Canada: News Representations of the 2019 Wet'suwet'en Blockade
Rebecca Hume, Kevin Walby
JCS 55.3, 2021
Journal of History:
What We Talk about When We Talk about Vínland: History, Whiteness, Indigenous Erasure, and the Early Norse Presence in Newfoundland
Christopher Crocker
JH 55.1-2, 2020
Theatre Research in Canada:
Space for Multiple Voices: An Interview with Director Reneltta Arluk
Charlie Peters
TRIC 43.2, 2022
TOPIA
Pinery Road and Concession 11
Leanne Betasamosake Simpson
TOPIA 46, 2023
National Gallery of Canada
Anishnaabe Photographer Chief David B. Wawanosh: Treaties, Self-Determination, and Image-Making in Nineteenth-Century Aamjiwnaang
Alexandra Kahsenni:io Nahwegahbow
NGCR 10, 2019