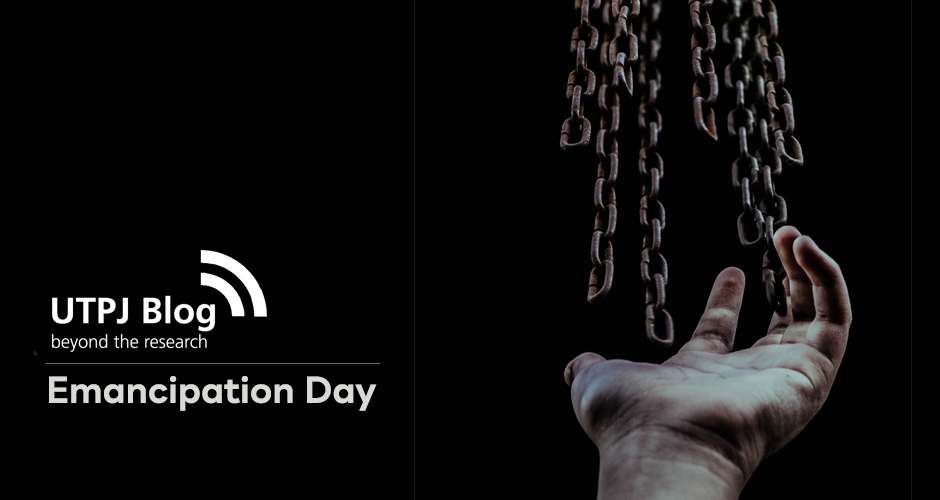 Today marks the 189th Emancipation Day in Canada. On August 1st, 1834, The Slavery Abolition Act ended slavery in the British Empire, an event that laid the pathway for freedom for slaves in Canada.
To honour this important historical day, we are highlighting scholarly research from University of Toronto Press (UTP) journals in Black studies, from new research on the history of slavery and racial justice to contemporary issues.
Special Issues
UTP has published several special journal issues that explore diverse topics within Black Studies, ranging from the 1969 Sir George Williams University student protests, to the history of lynching in America, to Black Canadian creativity.
We also encourage you to read the following articles, curated from a wide range of our journals, that are #FreetoRead until August 15th.
---
"It Just Makes You Have More Problems": An Examination of Anti-snitching Codes among Black Youths in Toronto
Julius Haag, Canadian Journal of Criminology and Criminal Justice 64.3
Read an examination of "snitching" and how perceptions of community safety can impact how/if young people report crimes and comply with police
---
"Hotel Refuses Negro Nurse": Gloria Clarke Baylis and the Queen Elizabeth Hotel
Karen Flynn, Canadian Bulletin of Medical History 35.2
This article draws on the court transcript from the 1964 case Her Majesty the Queen, Complainant v. Hilton of Canada Ltd. Accused and discusses Black women's historical relationship to nursing.
---
Casting Blackface in Canada: Unmasking the History of 'White and Black' Minstrel Shows
Cheryl Thompson, Canadian Theatre Review 193
Learn about the history of "white" minstrelsy, "Black" minstrelsy, and how these shows were produced and received by audiences. This article also discusses examples of Canadian blackface stars, like Colin "Cool" Burgess (1840-1905).
---
Reworking Race, ation, and Diaspora on the Margins
Jamella N. Gow, Diaspora: A Journal of Transnational Studies 21.2
Read about the rise of hegemonic nationalism and how race and nationalism inform the creation of diaspora through the example of racialized Black migrants.
---
Resisting Erasure: Photographic Archives and Black History in Canada
Rachel Lobo, International Journal of Canadian Studies 58
Learn about the historiographical challenges brought on by dislocation in the Black Canadian community and how photographic "counterarchives" can combat institutionalized erasure.
---
Black Women's Mothering Practices in the Canadian Racial State: Reflections on Maternal Sufferation in the Afterlife of Slavery
Erica S. Lawson, Journal of Canadian Studies 57.1
This article discusses Cecile Case Holder, a Caribbean-Canadian mother whose son was murdered in Toronto in 2005, and reframes her grief to explore maternal sufferation in a distinct Jamaican/transnational context.
---
Family Stress and Coping Among African Americans in the Age of COVID-19
Cassandra Chaney, Journal of Comparative Family Studies 51.3-4
Discover the impact that COVID-19 had on the African American community through the lens of family stress theory.
---
(Other)sistering: Black Women Education Leadership Faculty Aligning Identity, Scholarship, and Practice Through Peer Support and Accountability
Nakia M. Gray-Nicolas, Marsha E. Modeste, Angel Miles Nash, Lolita A. Tabron, Journal of Education Human Resources 40.1
Learn about the journey that Black female assistant professors go through to attain tenure through a phenomenological approach that references Black feminist theory.
---
Shifts: How Changes in the US Black Population Impact Racial Inclusion and Representation in LIS Education
Ana Ndumu, Journal of Education for Library and Information Science 62.2
This demographic study combines historical US Library and Information Science reports, Africana studies scholarship, and federal data to discuss why librarianship is out of reach for many Black Americans as a career option.
---
Black Women Dancers, Jazz Culture, and "Show Biz": Recentering Afro-Culture and Reclaiming Dancing Black Bodies in Montréal, 1920s–1950s
Emilie Jabouin, Journal of History 56.3
This article explores the lives of Black women dancers in 1920-1950 and examines how these dancers played a significant role in the success of jazz shows, how they articulated stories of freedom, and how Black women's bodies were used to sell jazz as a product of show business.
---
The Afterlives of Enslavement: Histories of Racial Injustice in Contemporary Black British Theatre
Clare Finburgh Delijani, Modern Drama 65.4
Explore four postcolonial ghost plays written by Black British women: ear for eye (2018) by debbie tucker, Rockets and Blue Lights (2020) by Winsome Pinnock, The Gift (2020) by Janice Okoh, and salt (2018) by Selina Thompson
---
Longing Across the Black Diaspora: Love, Being and the Door of No Return
Rinaldo Walcott, TOPIA: Canadian Journal of Cultural Studies 46
Walcott examines Dionne Brand's Map to the Door of No Return and suggests that Brand is an ethnographer of Black interiority who can be read alongside writers Saidya Hartman and Paul Marshall.