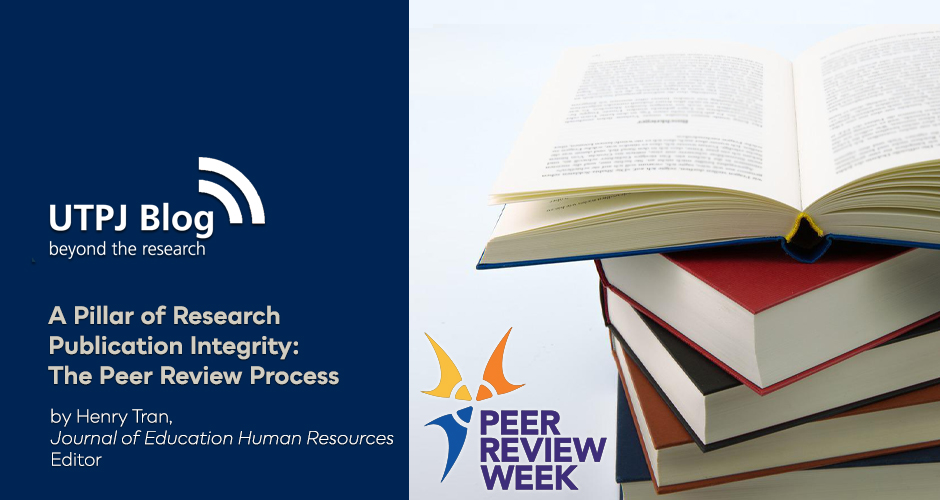 Written by guest blogger Henry Tran.
In today's polarized political context, the peer-review process has become increasingly critical for abating the proliferation of unsubstantiated low-quality agenda driven pieces that are distributed under the guise of "research." While the peer-review process, through its reliance on knowledgeable experts to provide constructive feedback to authors, does not guarantee a prevention of this occurrence, it serves as a baseline quality threshold to mitigate against it.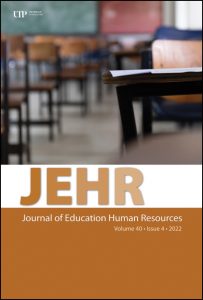 As the editor of the Journal of Education Human Resources, and an author of published research myself, I know that the peer review process also comes with potential challenges. For example, work overload, especially during the pandemic, has caused many to be hesitant to continue their reviewer commitments. Furthermore, while most reviewer feedback is often constructive with the goal of developing the work, some reviewers can be mean spirited and criticize without substantive recommendations for improvement. Hopefully, a diligent editor would address the latter to provide clarity of direction to the author.
That said, despite some shortcomings, overall the benefits of the peer review process continue to outweigh its drawbacks. Beyond serving as a safeguard against low quality work to uphold confidence in research, the peer review process is also valuable for both parties in the process. For the authors reviewing the work, it provides an opportunity for them to read the latest scholarship in the field to keep their pulse on the state of affairs, typically in a subject matter related to their area of expertise. This can promote advancement in how the individual thinks about their own research.  On the side of the authors, it provides them an opportunity to develop and grow their work from the feedback obtained. The reviewer is essentially contributing significantly to the community and to other scholars, by providing insight to elevate the work being considered. This is especially useful because external reviewers can provide objective input given their lack of engagement with the work itself. The fact that the reviews are anonymous can further shield from bias of the feedback, so that the focus is on the work, not the author. Overall, peer reviews can improve the quality of scholarship in the field and continue to serve as a pillar for research publication integrity.
About the Author
Henry Tran is an Associate Professor at the University of South Carolina's Department of Educational Leadership and Policies who studies issues related to education human resources (HR) and finance. He has published numerous articles on the topic, holds two national HR certifications and served on the Board of Advisors and Board of Trustees for the National Education Finance Academy. He is also the editor of the Journal of Education Human Resources, the Director of the Talent Centered Education Leadership Initiative and lead editor of the book How did we get here?: The decay of the teaching profession.