The University of Toronto Press and the Zoryan Institute are pleased to welcome the new Diaspora co-editors Talar Chahinian and Sossie Kasbarian!
Talar Chahinian holds a Ph.D. in Comparative Literature from UCLA and lectures in the Program for Armenian Studies at UC Irvine, where she is also a Research Associate in the Department of Comparative Literature. Her research interests include Western Armenian language and literature, transnational studies, trauma studies, politics and aesthetics, and translation. She served as assistant editor of Armenian Review (2012-2017). She contributes regularly to the online journal, Critics' Forum, and the literary magazine Pakine.
Q: Why did you initially become involved with the Zoryan Institute/the journal?
A: The Zoryan Institute and the journal Diaspora had played an integral role in my intellectual formation during my graduate studies. I was a recipient of the institute's PhD scholarship and participated in its Genocide and Human Rights University Program. At the same time, the theories of transnationalism cultivated by Diaspora's founding editor, Prof. Khachig Tololyan, had been essential to the disciplinary positioning of my research. When invited to join the journal's editorial team in 2016, I felt honored and welcomed the opportunity to serve the journal's efforts of continuing to redefine the subdiscipline it helped create.
Q: What is your favourite aspect about being an editor with Diaspora?
A: I am grateful for the scholarly connections and the intellectual community that editorial work inherently enables. It has been incredibly rewarding to learn about the vast disciplinary arenas and historical circumstances that diaspora theory covers and to engage in its world of ideas.
Q: What are you most looking forward to for the future of the Diaspora journal?
A: I look forward to seeing Diaspora continue pioneering the discourse of transnationalism as it evolves to encompass new global realities and new modes of thinking.
---
Sossie Kasbarian is Senior Lecturer in Comparative Politics. She joined History and Politics at Stirling in November 2017. She was previously Lecturer in Middle East Politics at Lancaster University (2012-2017). She spent 2016-17 as a Visiting Assistant Professor at the American University in Cairo (AUC). She was a postdoctoral research fellow at the University of Edinburgh in 2011. Dr. Kasbarian was awarded her doctorate from the School of Oriental and African Studies (SOAS), University of London in 2006. She was a visiting lecturer in Comparative Politics at the Graduate Institute of International and Development Studies in Geneva in 2008-2010, and a Teaching Fellow at SOAS, 2005-2010. Dr. Kasbarian's research interests and publications broadly span diaspora studies; contemporary Middle East politics and society; nationalism and ethnicity; transnational political activism; refugee and migration studies. Her current research is a comparative study of the different trajectories that transnational communities in the contemporary Middle East embody and enact, focusing on the Armenian diaspora. She is co-editor of the journal Diaspora: A Journal of Transnational Studies.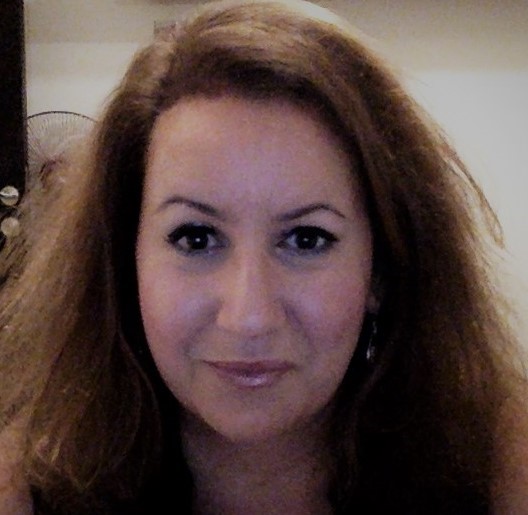 Q: Why did you initially become involved with the Zoryan Institute/the journal?
A: I was invited to join the editorial team in the summer of 2017. Having been an avid student of Professor Khachig Tololyan and the journal for many years, this was a massive honour, and truly a professional and academic highlight.
Q: What is your favourite aspect about being an editor with Diaspora?
A: I love reading new and exciting research on diaspora. I've learned so much since working on the journal and really enjoy the intellectual and creative process of working with authors and reviewers. I also love that the journal is genuinely interdisciplinary.
Q: What are you most looking forward to for the future of the Diaspora journal?
A: Professor Tololyan's shoes are very large ones to try to fill. I hope we continue to build and expand the intellectual conversations and communities that the journal has been leading for thirty years.
The establishment of Diaspora was a seminal moment in marking what has become the field of Diaspora Studies, setting out and nurturing an expanding project that recognizes its roots in historic Jewish, Armenian, and Greek diasporas, to include and embrace transnational formations and phenomena challenging the established models and concepts for the study of nation-states, societies and cultures. This substantive transformation of the discourse of diaspora studies has entailed theoretical reflection, and a vigorous and continual rethinking of older definitions on behalf of more capacious conceptualizations of new forms of dispersion, diaspora and transnationalism. Discourses ranging from Postcolonial Studies and World Literature, and themes from environmental migrants to global networks, contribute to this work that rethinks mobility and mobilization and thus reorients traditional accounts of home, homeland, host state and diaspora. Read the latest issue of Diaspora online now!
The UTP Journals blog features guest posts from our authors. The opinions expressed in these posts may not necessarily represent those of UTP Journals and their clients.