Written by guest blogger, Jonathan Petrychyn.
---
If asked to guess where Canada's oldest and longest-running queer film festival is located, most people wouldn't think to start guessing cities on the Canadian Prairies. Most would guess Montreal, Toronto, or Vancouver. But in fact, it all started in Winnipeg in 1985 – a full two years before Montreal, three before Vancouver, six before Toronto.
This fact comes as a surprise to many. The prairies are typically conceived as a very conservative region of the country, deeply hostile to queer people. But, as my own research and the research of other scholars has shown, there have been queer people on the prairies – and these queers have been screening, making, and distributing film for as long as their peers in bigger cities.
In my article for the Canadian Journal of Film Studies, I tell the history of expanded cinema and performance art at Queer City Cinema, Canada's longest-running (and, until the Toronto Queer Film Festival emerged in 2016, its only) experimental queer film festival. Located in Regina, Saskatchewan, the festival has been organized and curated by performance artist Gary Varro since 1996. Like many other queer film festivals that emerged in the 1990s, the festival initially focused on screening just film and video. But, as popular acceptance and interest in queer films, videos, and television programs grew in the mid-2000s, Canada's queer film festivals found themselves at a crossroads. Once the only place queer cinema could be reliably screened, queer film festivals were now competing for space with television and the multiplexes. Some responded to this by reorienting their festivals as industry hubs, focused on nurturing the next generation of queer filmmakers. But Varro expanded Queer City Cinema's curatorial mandate and made a space where queer artists could experiment and push the boundaries between film, performance, media and art.
Queer City Cinema remains on the vanguard of queer film festival curation in Canada. In 2006, Varro brought on Deidre Logue to curate Queering Plunder, the festival's first expanded cinema exhibition, which included Aleesa Cohene's Ready to Cope (pictured above). In 2017, Varro curated an all-John Waters festival featuring a campy mix of new performance art, classic queer Canadian short films alongside all of Waters's features. This year, the 22nd year of the festival, is devoted explicitly to work by QTBIPOC (queer, trans, Black, Indigenous people of colour) and is dedicated to the memories of Tina Fontaine and Colton Bushie. Queer City Cinema is the first queer film festival in the prairie region – and indeed, perhaps in Canada – to devote an entire festival's programming exclusively on QTBIPOC filmmakers since the Calgary's The Fire I've Become ended in 1996.
Queer City Cinema – and the history of queer film festivals on the prairies that I've intimated in this short post –­ is living proof that scholars of queer cinema and of sexuality in Canada need to pay closer attention to the prairie region. Exciting, important, and politically necessary work is being done in the region; in many ways, the prairies are truly Canada's new avant-garde. Those of us located in Montreal, Toronto, and Vancouver have much to learn from their organizers and activists.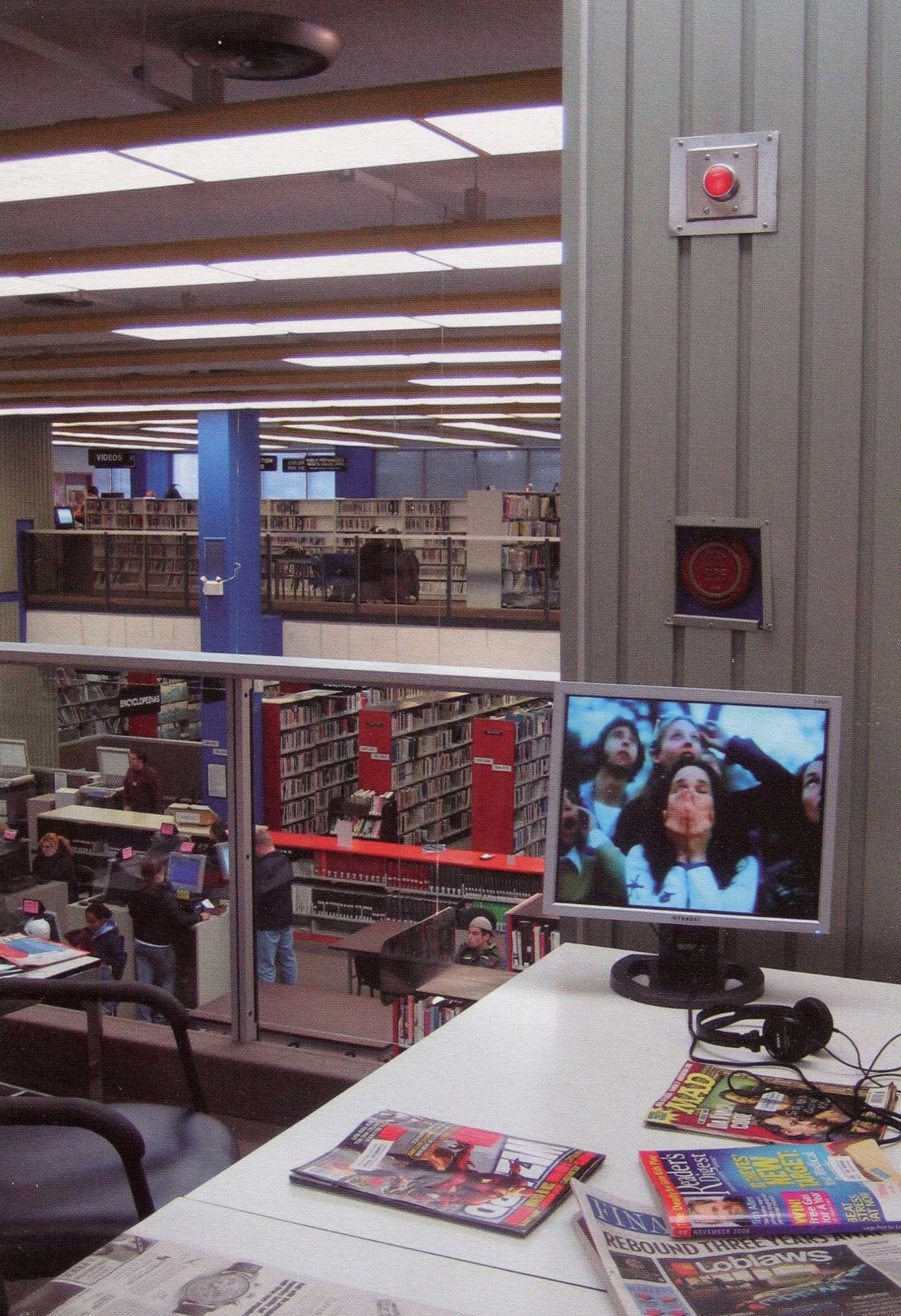 Aleesa Cohene's Ready to Cope in Queering Plunder, Dunlop Art Gallery, Regina, 2006.
---
Jonathan Petrychyn is a SSHRC Doctoral Fellow and PhD Candidate in Communication & Culture at York and Ryerson Universities in Toronto. His article "Film Festivals in the White Cube: Queer City Cinema as Artistic Practice" will be free to read in the upcoming issue of the Canadian Journal of Film Studies. Sign up for the CJFS mailing list to be notified when the issue goes online.