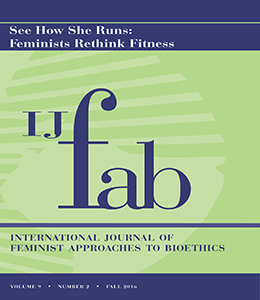 Today, we continue our celebration of Open Access Week 2016 by shining the spotlight on IJFAB: International Journal of Feminist Approaches to Bioethics, which offers a ton of OA content!
---

IJFAB is the leading forum in bioethics for feminist thought and debate. The journal welcomes feminist scholarship from any discipline on ethical issues related to health, health care, and the biomedical sciences, or to the social, economic, and environmental determinants of health.
Here are some fantastic articles you can access for free from the most recent issues of IJFAB:
For a complete list of free IJFAB articles, click here. 
You can access IJFAB online here and on Project MUSE. 
Follow IJFAB on Twitter and sign up for our email list!
International Open Access Week 2016 takes place from October 24 –30. For more information, please visit http://www.openaccessweek.org/
Happy Reading!