Staff Profile is a monthly feature which introduces readers to the forces behind our journals. Based on their own experience, UTP staff answer questions which provide insight into their background, responsibilities, and the process of publishing an academic journal.
January's Staff Profile will be Tom Pettitt, Editorial Assistant of UTP's Journals Division.
Tom Pettitt
Editorial Assistant, Journals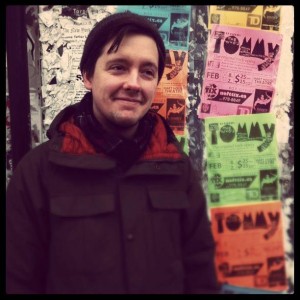 How long have you worked at University of Toronto Press?
1 year, 9 months
What is your job title and briefly, what do you do?
Editorial Assistant. I manage the peer review processes for The Canadian Historical Review and The Canadian Modern Language Review, as well as oversee Presto upgrades, testing, etc. I also do circulation for CHR and CMLR.
What is your favourite part about your job?
Interacting with professors.
How has your job changed since you started?
I started as a Circulation Assistant, so my responsibilities and duties have changed quite a bit.
What about academic publishing do you find most interesting/exciting right now?
The move towards digital publishing is interesting, and how new technologies are changing the way our business works.
What advice can you give those trying to start a career in publishing?
Learn as much as you can!